Moncton Mudcats have Impressive Showing at 18U Nationals
---
---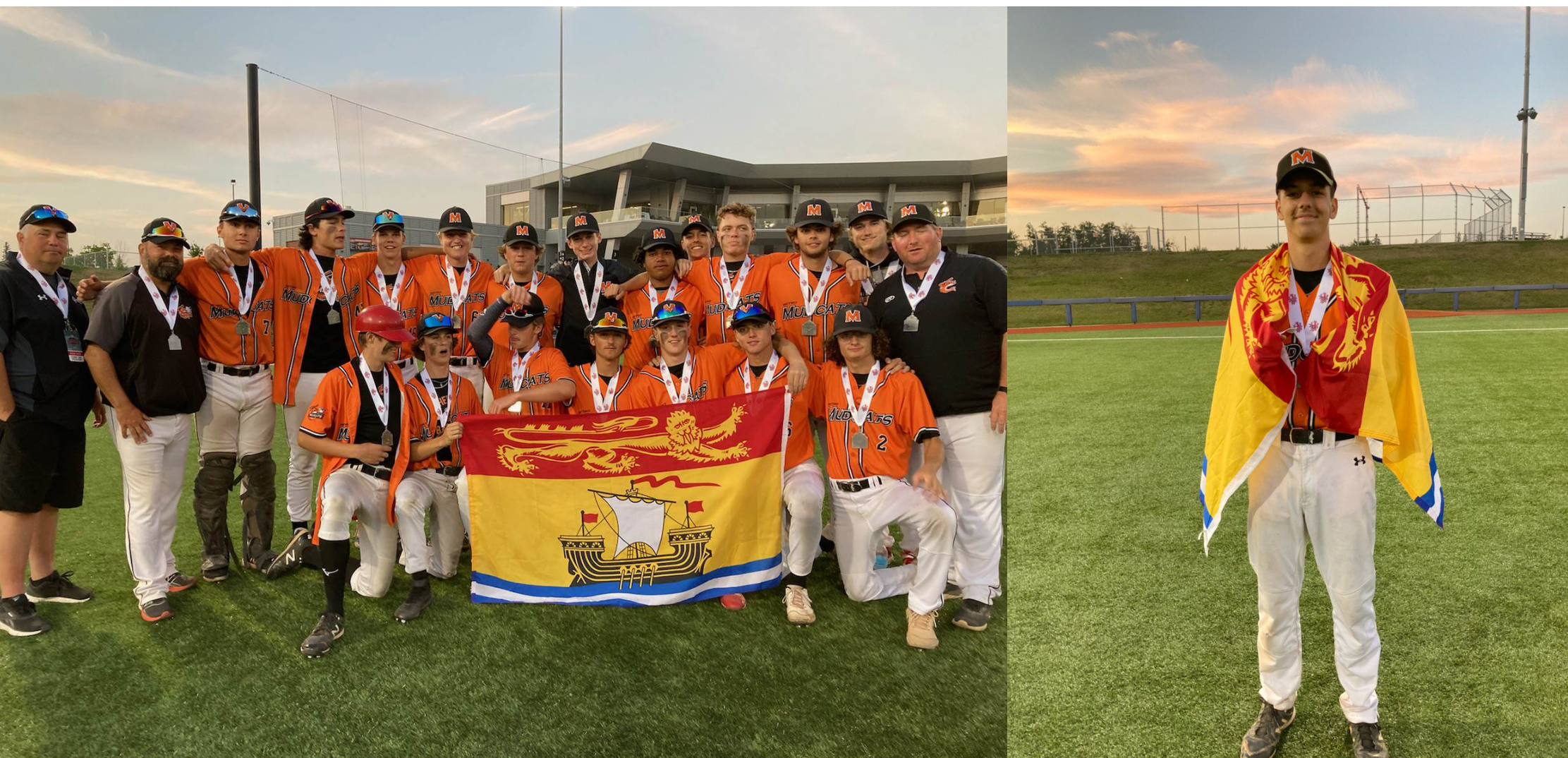 ---
Congratulations to the Metro Mudcats for earning the silver medal at 18U Nationals in Fort McMurray. The team put up some impressive scores during the week, including a 13-3 win over Manitoba and a 16-3 win over Alberta in the quarterfinal. They then went on to beat BC in the semis and in a tough game against Ontario, came up short in the final.
In addition to the team's impressive performance, Simon Richard (pictured above) was named the Top Defensive Player of the tournament.
Congratulations boys, you made New Brunswick proud!
-
Félicitations aux Metro Mudcats pour avoir remporté la médaille d'argent aux championnats nationaux 18U à Fort McMurray. L'équipe a obtenu des résultats impressionnants au cours de la semaine, notamment une victoire de 13-3 contre le Manitoba et de 16-3 contre l'Alberta en quart de finale. Ils ont ensuite battu la Colombie-Britannique en demi-finale et, dans un match difficile contre l'Ontario, ils se sont inclinés en finale.
En plus de la performance impressionnante de l'équipe, Simon Richard (photo ci-dessus) a été nommé meilleur joueur défensif du tournoi.
Félicitations les gars, vous avez rendu le Nouveau-Brunswick fier !